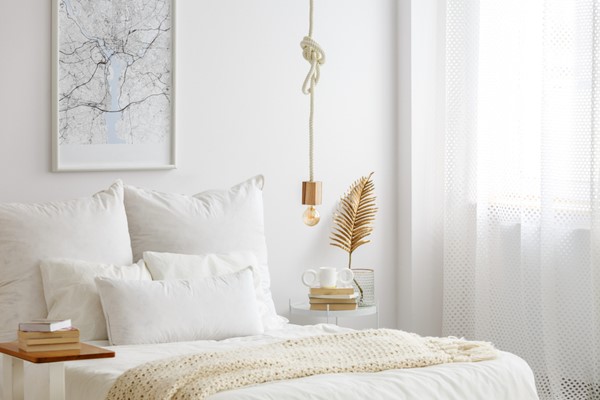 Most ladies have a lot of makeup, lotions, and other bathroom supplies for which they sometimes cannot find enough space. These collections sometimes lead to a cluttered bathroom with many things scattered all over and make it difficult to find items when needed. With some extra creativity, however, it is possible to get even more storage space in a bathroom and maintain a functional organization that will make it easier to complete that glam look every time.
Cabinet door pockets
If you find yourself dealing with a snug bathroom, you can install cabinet organizers behind the doors to create more space for your makeup brushes and other bathroom essentials. These help to remove a lot of materials from the countertop and prevent clutter. You can also put your small appliances like flat irons here away from water damage.
Wick baskets
Baskets can fit under the bathroom sink. You can stack towels into baskets, new ones in one, old ones another. Many stylish baskets in varied sizes will fit whatever style of bathroom you have, even small condos. You can also mix and match different basket styles to add color and style to your bathroom.
Hidden Shelves
Mirror cabinets combine a mirror and a full-length wall cabinet that you can use for your makeup storage. This design also helps to create more space without losing any functionality. If the location for the mirror is depressed into the wall, it can be thick enough even to hold towels and declutter your bathroom.
Double rods
There is a plethora of things that you can hang in the bathroom. By installing another rod by the wall, create space for supplies typically crammed into the cabinets. You can hang organizers that will hold all your shampoo and hair treatment bottles, loofahs and pumice stones for a quick foot scrub. Ensure that the rod is installed correctly so that it can withstand the weight of the items you want to hand on it.
Shelving over the toilet
These beautiful, well-crafted pieces of furniture make use of the space above the toilet to make room for two to three drawers and extra shelves for storage. This new space can hold toilet rolls, bathroom supplies, and cleaning solutions. Depending on the amount of space above the toilet, this underrated space can convert to useful storage space with plenty style points as an added benefit.
Make more out of your bathroom space today. Ask at your local hardware store for organizers and other things to help you make more space at home.