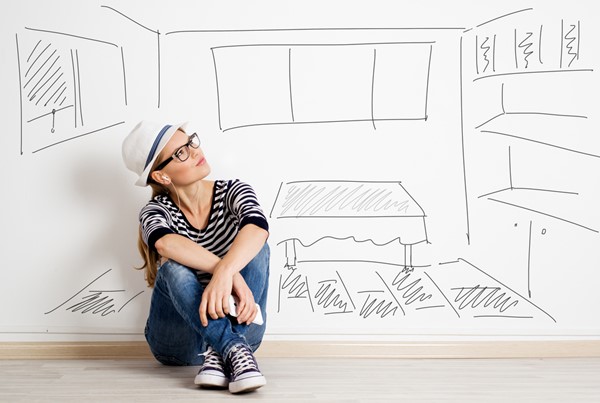 When it comes to designing your space, most people already have a vision of exactly what they want the space to look like. They picture what the room is going to function for and how it will work. Then there for others designing or decorating a room is completely overwhelming. It does not have to be. By taking a few small steps and tapping into some reliable resources, decorating a room can be very simple.
When decorating a room, you always want to figure out what your style is. The good news is, there are plenty of styles and trends out there to choose from. Thankfully, home design and décor do not change at the same rapid speed that clothing fashion does. The most popular home decorating styles are transitional, modern, contemporary, and farmhouse. If you are not familiar with these styles, head over to your local furniture store and ask about the different types of styles.
Now is also a time to figure out if you want to add color to a room. A local paint store or hardware store would have different options for you as well as swatches. If there is a color that you are considering, a pint of paint can go as low as $7. Grab a pint or two of your favorite colors to see which one you prefer in that room.
Completion of painting leads to the second step of decorating a room, which is buying the main pieces of furniture first. Start with the couch if it is your living room, a bed if it is a bedroom and then a desk if it is an office. The furniture will be the focus of the room, therefore, allowing everything else to come together. Also, keep the size of the room in mind when buying furniture. You do not want to buy a bulky piece of furniture if you are dealing with a smaller space.
Once you have decided on the furniture pieces, shop around to get the best prices. Depending on when you are looking, you can always find a great deal on furniture during the holidays whether it is President's Day, Veteran's Day or Thanksgiving. These are always sales to take advantage. The same goes for your online retailers. Online retailers are becoming competitive in products as well as prices for different products. If you cannot find it instore, chances are you can find it online. Sometimes at an even better price. Amazon, Wayfair, and Overstock are great examples of this.
Once you have chosen all the main parts to the room, then start looking for accessories to compliment the style. When shopping for accessories, it is easy to get overwhelmed with all the cute trinkets and artwork. However, that is why it is essential to know what the theme of the room is first.
Decorating a room can be exciting and sometimes an overwhelming task to accomplish. The key is to start small and work you are from there. Remember that the ultimate goal is to create an environment where you and your guests will feel welcome.