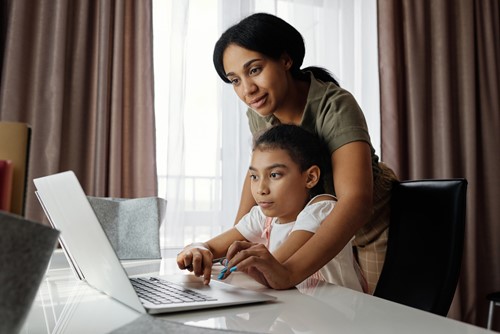 Photo by August de Richelieu from Pexels

When you're designing a home, it's easy to get caught up in the fray. Cabinet colors, flooring options and bathroom designs often take center stage. But sometimes you just need to zoom out a little and consider your big-picture goals for your home. What kind of culture do you want to create within those walls? What are your priorities as a family, and how can you encourage conversation, cooperation and time together?
1. Embrace the Open Floor Plan
This might seem like a given during a time when open floor plans are all the rage, but it's worth a mention. For families with kids of any ages, a kitchen open to both dining and living spaces can be a game-changer. Homework, homeschool or study nooks adjoining the family space can be a boon for larger families, while kitchens with a line of sight to family hangout areas ensure that whoever cooks in your household isn't isolated during nightly dinner prep.
Even for families without children, open floor plans allow the free circulation of guests and/or housemates, making these spaces perfect for entertaining and connecting throughout the evening.
2. Create Family Spaces No One Will Want to Leave
The most welcoming family rooms offer far more comfortable seating than strictly necessary. Don't skimp on hangout space in the family room or den; this is the time to go for the large sectional, allowing everyone to spread out and get comfortable without retreating to a bedroom. Cozy armchairs with a place to set a drink and/or book nearby will encourage family members and housemates to settle in and relax. Group furniture together to facilitate conversation, rather than just to face a television set.
For some families, a well-placed desk in an out-of-the-way part of the family area is the perfect spot to sit down and do homework, balance a checkbook, jot a thank-you note or complete some other task. Design these spaces for comfort and accessibility, even if it means opting for the cushy sofa instead of the more streamlined Nordic version.
3. Make Room for Outdoor Living Spaces
Don't overlook the outdoors when thinking about ways to facilitate conversation and connection at home. French or sliding doors opening from the great room to a deck or patio can be an incredible asset. Craft an outdoor living space with a focal point, like a fire pit or chiminea. Encircle it with comfortable patio furniture, cozy lighting and maybe even a pergola cover or extendable shade from the hottest part of the day.
For those who love to grill, an outdoor kitchen can be well worth the expense. These outdoor spaces typically foster even more connection than indoor versions, where individuals have a greater tendency to gravitate toward smartphones or televisions. An outdoor stereo system, welcoming lights and comfortable seating will invite family and friends to enjoy each other's company with ease.
Of course, your home's occupants' culture and priorities should shape your home's design in fundamental ways. For some, a home theater would offer more opportunity to connect with each other than an outdoor kitchen. For others, a basement with a bar or game room would offer the best opportunity to spend time together. No matter what your preferences look like, you can bend over backwards to design your home in a way that brings people together.